The 4th LotusPrize International Industrial Design and Innovation Competition come to a successful end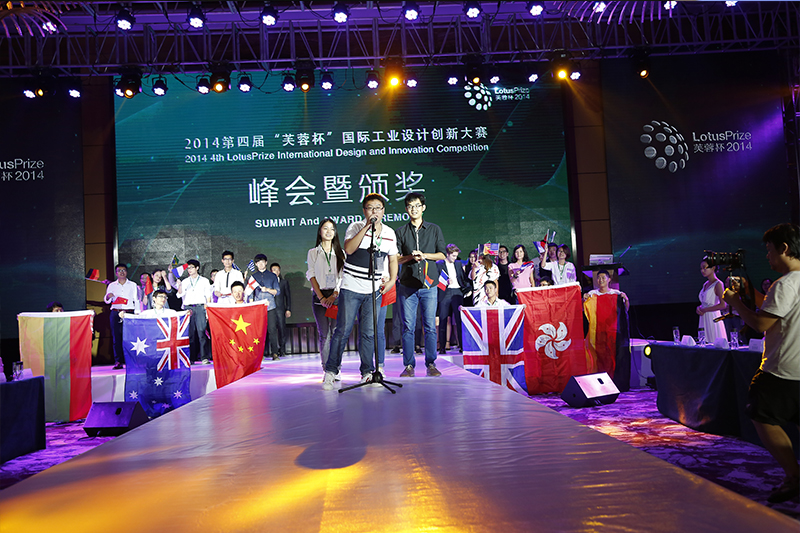 36 winners making a stage pose at opening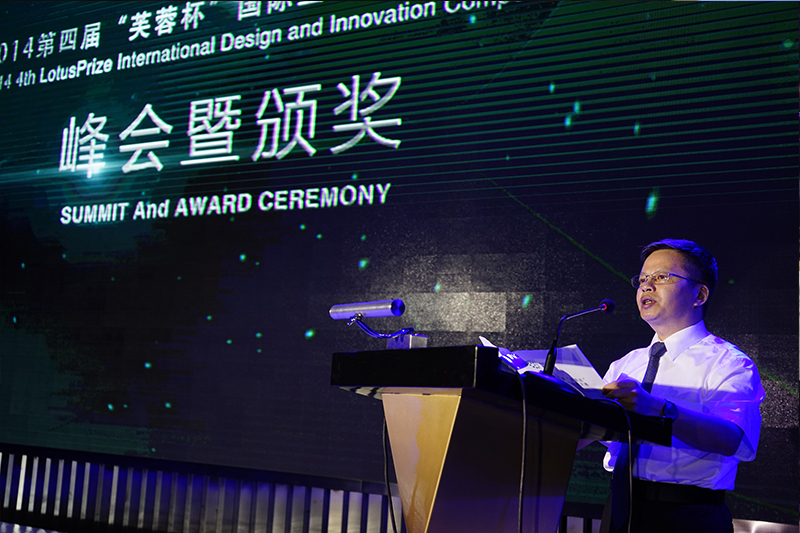 He Xiuming, Party Member of Provincial Department of Science and Technology, Deputy Director-General, making an address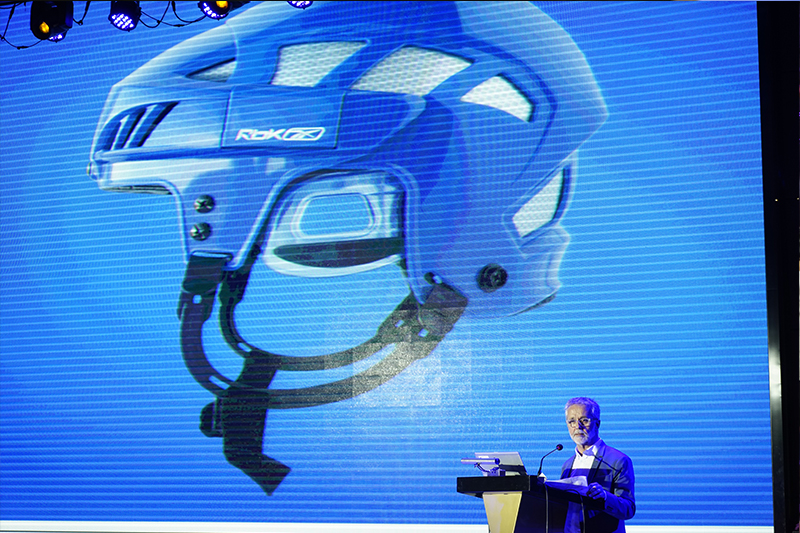 'Development and Change of Industrial Design in Canada' by Mario Gagnon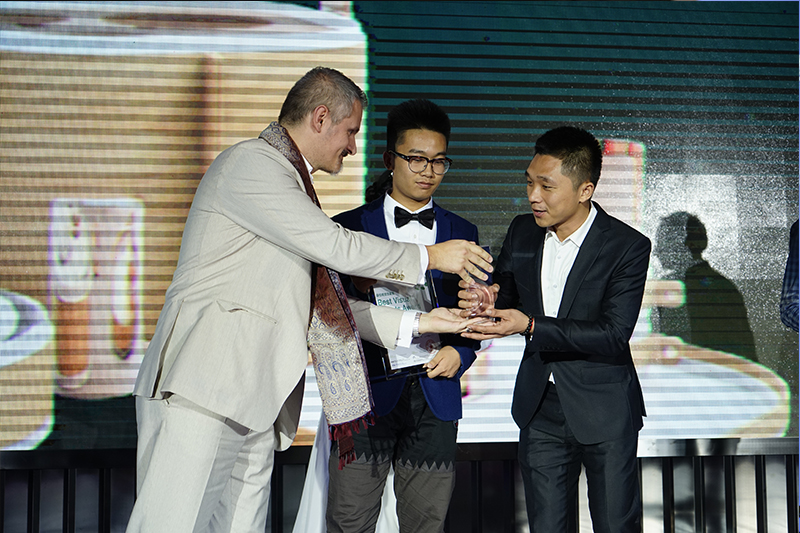 Best Visual Effect Award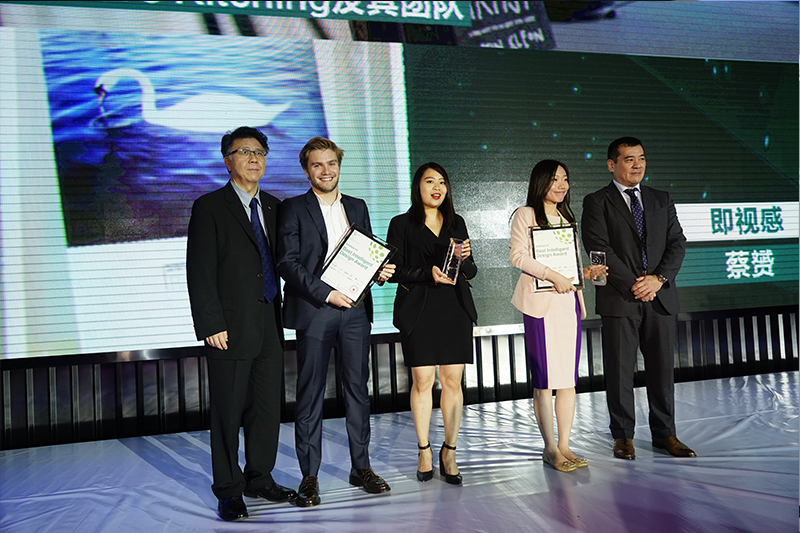 Best Intelligent Design Award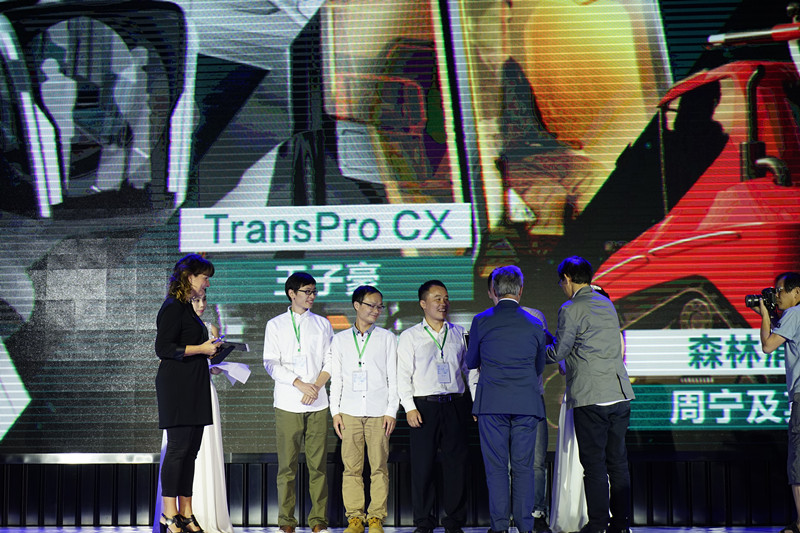 Best Technology Innovation Award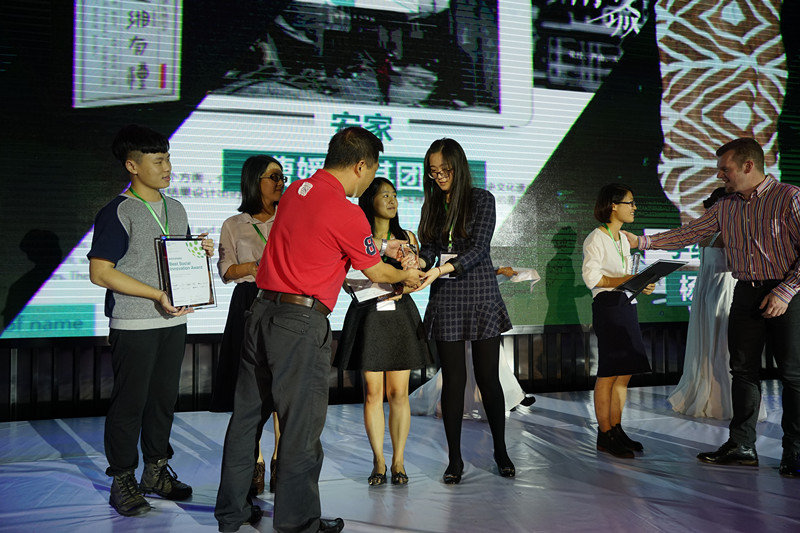 Best Social Innovation Award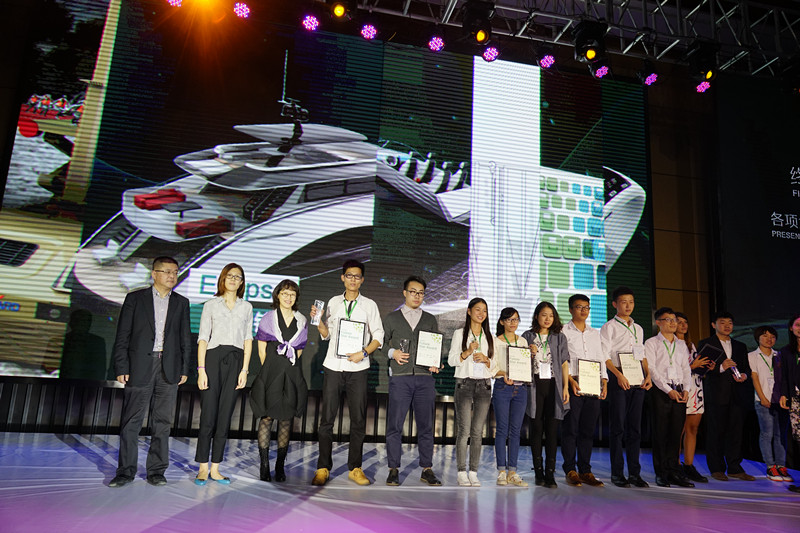 Future Star Award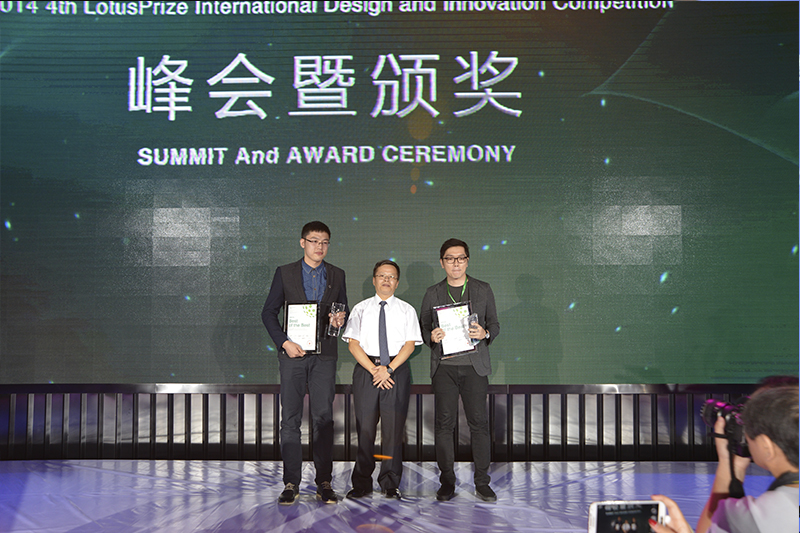 Best of the Best Award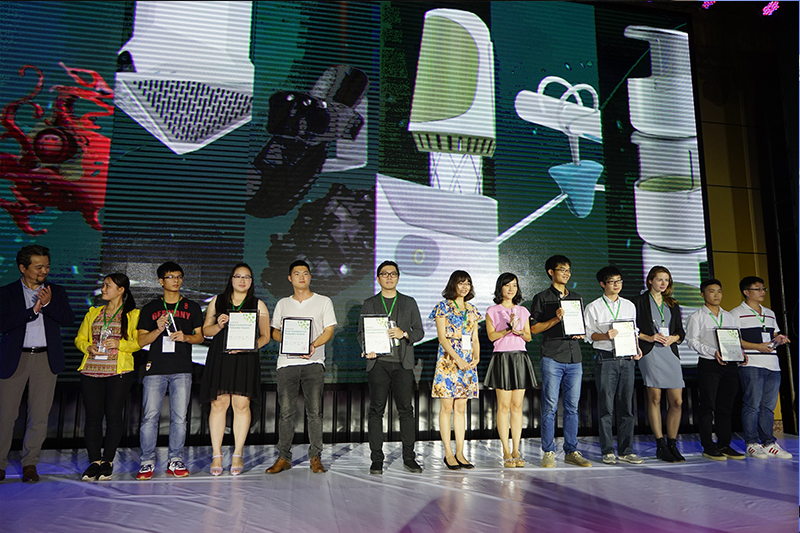 Best Commercial Potential Award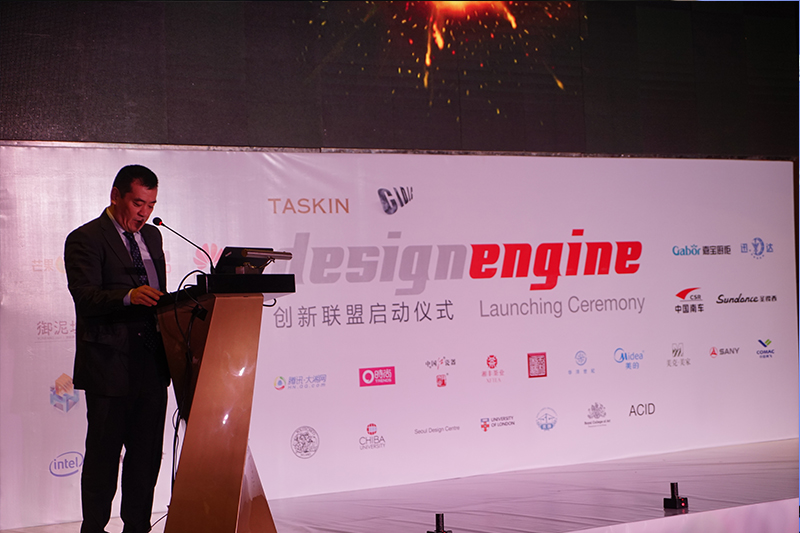 Makoto Watanabe making an address at the launching ceremony of DesignEngine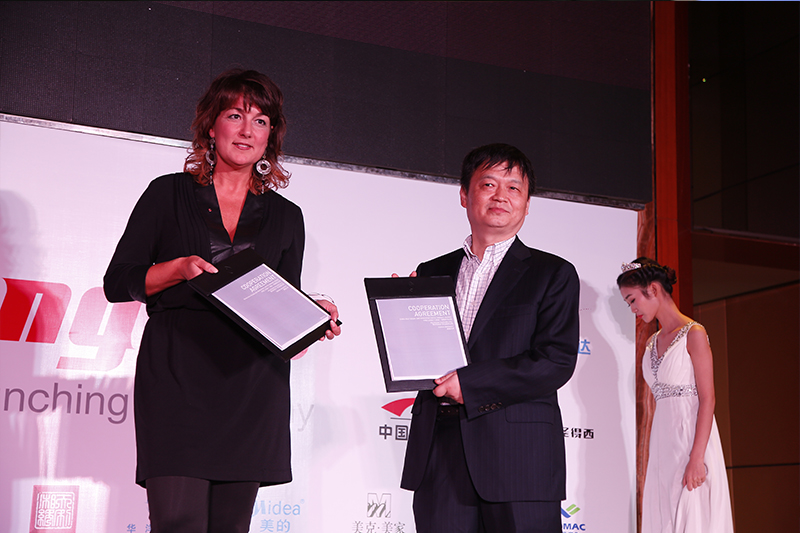 Contract exchange between Italian IGO and CIDIC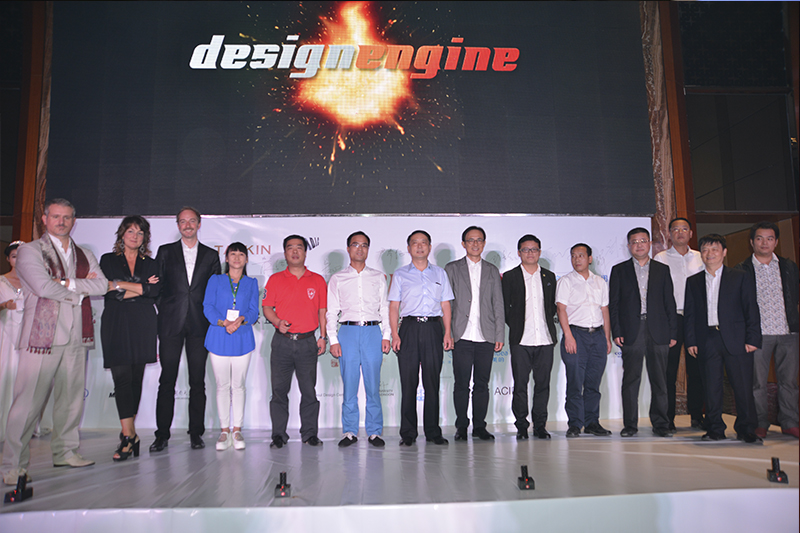 Cooperative partners of DesignEngine Innovation League
The scene of Summit & Awarding Ceremony
In the afternoon on 10th October, the 4th Lotus Prize International Industrial Design and Innovation Competition Summit & Awarding Ceremony were held at Intercontinental Hotel Changsha. 10 awards including the Best of the best, Best Technological Innovation, Best Intelligent Design, Best Social Innovation, Best Commercial Potential, Best Visual Effect, Future Star, Enterprise Innovation, Best Organization and Special awards were announced at the scene. International jury from Canada, UK, Italy, Japan and South Korea as well as mentors and Internet guest, 36 incubation project contestants along with representatives of nearly 100 enterprises, universities and design organizations participated in the ceremony.
  He Xiuming, Party Member of Provincial Department of Science and Technology, Deputy Director-General, Liang Qiusong, Inspector of Provincial Department of Science and Technology, Liu Tiebing, Deputy Inspector of Provincial Department of Science and Technology, Director of High-tech Zone Office, Liu Keli, Party Secretary of Hunan University, Gao Yangxian, Party Member of Provincial Tourism Bureau, Deputy Director , leaders from Provincial Development and Reform Commission, Provincial Commission of Economy and Informatization along with jury, guests conferred awards to winners & enterprises, witnessed the born of design power of new-era and launched the Design Engine Innovation League. Until now, after more than 6 months, the 4th Lotus Prize International Industrial Design and Innovation Competition had drawn a successful conclusion.
Final Evaluation with highlights for final awards
This competition under the theme of Design Driven Industrial Convergence has won great supports from more than 40 enterprises like Microsoft, Huawei, Mongo V Fund, Sany etc. It has released 46 design proposals which attract more than 200 universities from 14 countries and regions all over the world to participate and collected 3656 works of which more than 300 works are from aboard.
Through strict evaluations conducted by international jury and enterprise jury, 24 works stood out. On 9th October, International jury, mentors and enterprise representatives held final evaluation at the Hunan Innovative Platform for Industrial Design. Under mentor's tutoring, contestants elaborated their design concepts, inspirations and implementations through visual object demonstration, video etc. The evaluation scene was intense with order, with surprising innovative elements, the models and prototypes were unmatchable. Works such as Drowning Detection Goggle, Forest Fire Truck, and TransPro CX – Concept Implement Carrier etc won jury's approval.
The Launch of Design Engine to drive Convergence of Industries
In the afternoon on 10th October the launching ceremony of Design Engine Innovation League was unveiled. The initiator Prof. He Renke briefed on the preparation of Design Engine and the first secretary-general Ahn Sunghee expressed the vision for Design Engine. Meanwhile, CIDIC and HNU, Sundance, Yunifang, Garbor exchanged contracts with ITALDESIGN GIUGIARO S.P.A., Politecnico di Milano and University of London respectively in a joint effort to promote cooperation in the field of product design & research, academic communication, talent cultivation and project cooperation in Milan Expo 2015, which greatly improves the globalization of Hunan local enterprises. AS the representatives of Asian design power, the International jury Makoto Watanabe, Wai-kwan Cheng, Soon-in Lee, Kuan Chengneng made addresses. Guo Yu, the founder and CEO of JIAE.com, and Hai Jun, professor of Central Academy of Fine Arts, founder of datapark.cn delivered speeches. Trendy Group, TechNode and lightinthebox.com etc all explored the incubation and base construction in Changsha to integrate design resources through Design Engine.
Design Engine is an innovation league with the purpose to promote the convergence of design industry with IT, manufacturing, financing and other modern tertiary industry initiated by CIDIC and Taskin. It is an open and non-commercial design service organization based on collaborative network. After 8 years growth, Lotus Prize has pool together more than 40 world top design experts, innovative network of more than 150 enterprises, innovations of nearly 10,000 contestants from 15 countries. The needs of activating and transforming these resources and design results require Design Engine with its open, professional and efficient organization to integrate design resource and drive the convergence and dialogue of industries.
Dialogues on three main topics to shed light upon innovation development of industries
On the Summit, jury and IT guests conducted a discussion and exchange opinions on the topics of Intelligent Manufacturing and Design Innovation, Integration of Internet Innovation and Design and Social Innovation. Mario Gagnon, Canada Industrial Design Committee President, delivered a speech of The Development and Change of Industrial Design in Canada. Jeff Chang, investment vice-president of Trends Group explored driving force and breakthroughs for innovative design in current IT era. Wen Xin, the founder of lightinthebox.com, talked about his business startup based on his own experience to inspire young designers to fulfill their dream. Ashley Hall, Deputy Director of Innovation Design Project of Royal Academy of Arts shared his thoughts on Design for Social Impact from different perspectives of social innovation. From 7th to 11th October, juries specially paid visits to Hunan star enterprises like Gabor, Sundance, Yunifang, Xunda Group, Zoomlion etc to have communication and give guidance and suggestions for improvement and innovation in products.
LotusPrize International Industrial Design and Innovation Competition is a crucial platform for expediting industrial design and has already become a brand for Hunan industrial design that wins wide attention and good praises from international industrial design field. This competition integrates international design resource, new demands of industry development and social innovation together to accelerate upgrading of traditional industries, improve product and service design, drive the deep convergence of industries, which creates stirring mind thinking collisions among design field, manufacturing and IT industry and impressive innovation competition.