Submission Reminder for the 24 Incubation Programme Finalists
The Fourth 'LotusPrize' mentor exchange meeting, final presentation, adjudication and award ceremony will be held in Changsha during 8-10 October. The 24 Finalists would need to submit the following materials for the presentation and adjudication through email or mail:
1. Design Information (before 25 September)
Designer's name in Chinese and English, category
Design introduction – no longer than 250 words in Chinese and no longer than 350 words for English
Contact number, email and mailing address
3 renderings with a transparent channel, no larger than 3000 pixels in tif or psd format
2.  Presentation Video (before 25 September)
Between 60 – 300 seconds, 1280×720 pixels
Ratio 16:9, square pixel, non (progressive)
AVI Format, code h.263, 25f/s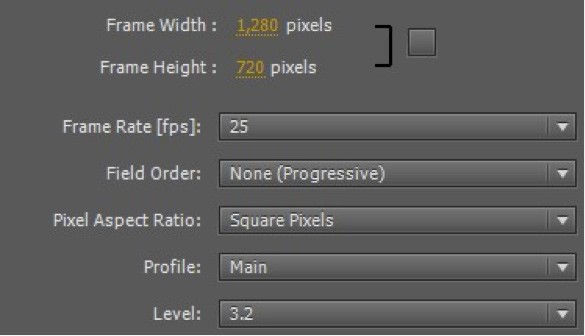 Example using Premier
The video should NOT display any logos including LotusPrize. The video should have an emphasis on the design concept, scenario and related mechanism.
3.  3D Digital Modelling CAD (before 10 September)
Large industrial products, transportation tools and equipment are suggested to submit a CAD model. Please perfect your models and make sure the parts are solid and not surfaces. We only accept stp or iges format.
If the contestant chooses to make their own models, the models must be submitted to the LotusPrize committee before 25 September. Or they can also bring it to the final presentation by themselves in 7 October(Please let us know your model making status by 25 September if you choose this way).
4.  Multimedia Presentation (before 25 September) – optional
Designs involved with service system, application software and digital products are required to submit a multimedia presentation. We suggest Flash or HTML5 and support mainstream web browsers.
5. Physical Models (before 25 September) – methods are optional
Physical models can be made by the LotusPrize committee through submitting CAD models or contestants can make their own (please consult with the LotusPrize committee for the reimbursement amount and taxing system). Contact GONG Jian 0086 731 89789599 for more details.
If the contestant chooses to make their own models, the models must be submitted to the LotusPrize committee before 25 September. If you wish for the LotusPrize committee to make the models, then please submit your 3D CAD to our email with the subject: CAD Submission+Entry Name before 10 September in stp format.
6.  Contestant Information (before 25 September)
Clear half length photo of the contestants on a plain background no larger than 800 pixels in jpg format. If you are in a team, please submit a group photo.
The Competition Committee will pay for 1 person's transportation fee per group and upto 2 person's accommodation fees.   Please contact the Competition Committee regarding your flight arrangements.
The contestants should arrive in Changsha on 7 October and will be living at Jasmine International Hotel (4 star), 528 Middle Jinxing Road, Yuelu District, Changsha, Hunan Province and depart on 11 October.
We require the contestants to wear formal clothing for the Award Ceremony.
Contact: Spencer HE
Ph: 0086 731 88988117
Fax: 0086 731 88988607
Email: mail@lotusprize.com
Address: Hunan Industrial Design Association
Level 1 Keji Building, 233 Yuelu Road
Yuelu District, Changsha
Hunan Province 410013