LotusPrize, Docking From the Creative Powers of England
England was the first country to come up with the saying 'Creative Industries' and also the first to promote it. In 1997, the central government established a 'Creative Industry Task Force' and other organizations to promote creative culture and creative industry. The announcement of the 'Comparative Analysis of the UK's Creative Industries' in 2006 categorized creative industries in three groups: production industry, service and arts or other related technology industries. Through 13 years of hard work,  creative industries has became one of the core industry in England, becoming the second biggest creative product manufacturing country in the world.
After the successful 'Upcycling' low carbon workshop held between Changsha and 11 higher educations from England in 2013, we have the continued support from the British Council and other iconic creative organizations from England for this year's competition. There will be a number of organizations and higher educations from England participating, bringing in rich experience and new ideas to 'LotusPrize' and the topics given by enterprises. Participating higher education has a mix of famous design colleges, World Top 500 and universities with strong industrial design, product design, eco design, electronic and engineering backgrounds.
1.       Royal College of Art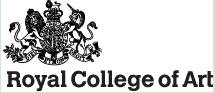 Founded in 1837, it is one of the most famous Art and Design schools in the world and the only Postgraduate only design school. It has been ranked by Ranker as the top 30 design schools in 2014.
2.       University of the Arts London

Founded in 1986, it is one of the best art universities in the world. It combines the best 6 art and design colleges (including The London College of Printing, London College of Fashion, Camberbwell College of Arts, Chelsea College of Art and Design, Central Saint Martins College of Art and Design and Wimbledon College of Art), providing courses in art, design fashion, media and performing arts.
3.       Brunel University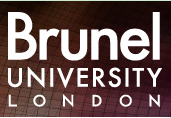 Founded in 1966, it is a comprehensive university with 4 schools in which Brunel Design School was established in 1985. It is England's largest industrial and product design centre, combing electronics, machinery, material, CAD, design progress and management, eco design and many cross academic teams. Brunel University is ranked No. 2 in Industrial Design in England and has over 2000 graduated designers working across all design disciplines.
4.       Central St. Martin's College of Arts and Design

Central St. Martin's College of Arts and Design is one of the top art and design schools in England and part of University of the Arts London. Between the 60s and 70s, Central St. Martin's College of Arts and Design was deemed the best art college in London with famous graduates such as Gilbert and George, James Dyson etc. Now, Central St. Martin's College of Arts and Design is still one of the most popular art education organization with exceeding outcomes in the field of modern art, fashion, industrial design, visual communication, 3D design and performing arts.
5.       University of Leeds
University of Leeds is located at the second biggest economics city in England. Founded in 1831, it is one of the World's Top 100 University. It was ranked No. 97 in the QS University Ranking in 2013-2014. University of Leeds Design College was established in 1897 with a rich history in design. It now provides 5 design disciplines including fashion, textiles, visual communication, art design and fashion sales.
6.       University of Lincoln

Founded in 1863, it has one of the best design schools in England. The University of Lincoln uses an 'ideas factory' approach (professional office and workshops) to their design teaching, focusing on student's hands on ability and international collaborations. Many designs had been exhibited at the Salone during Milan Design Week and the school is famous for its animation, protection of cultural heritage, creative marketing and furniture design.
7.       University of Central Lancashire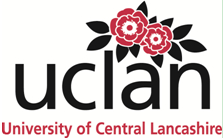 Founded in 1828, it is a top university with a long history. The University of Central Lancashire School of Art, Design and Performance is a comprehensive art school combining industrial design, interactive design, film and performing and modern art. Design discipline is equipped with professional equipment, computer labs and workshops. Product design is taught using a workshop approach and has close collaborations with Samsung, Apple and Hewlett Packard.
8.       Falmouth University

The university has a art, communication design, fashion and prevention, film, music and performing arts school with the design school having over 200 years in history. Its art and design school is ranked 7th in England.
 9.       College of Queen Mary, University of London

Queen Mary, University of London is an internationally renowned college under the University of London. Queen Mary, University of London is ranked No. 25 in England and ranked No.11 (RAE2008) in 2011 and 2012. Queen Mary, University of London is leading in many key disciplines with one of them being school of computing science and electronic engineering.
 10.       Nottingham Trent University 

Nottingham Trent University is a new university established in 1992 but its history could be traced back to 1843 with Nottingham Government School of Design. Now, the university's design school is the largest in England. Its main design focuses are fashion, interior, graphic, trend market interaction and media, fashion branding, fashion and textiles management. The school places great importance on practical learning and has long term collaborations with other famous English companies, providing a rich source of internship opportunities for its students. At the same time, the school also has England's top design centre and workshop, leading England's fashion scene.
11.       City University London

Founded in 1848, the university is also known as the London Metropolitan University and is one of the largest and top comprehensive universities in England. With 160 years of history, the university has renowned reputation in many disciplines. Most staffs of the school of art, media and design are not just teachers but designers, film producers, journalists or actors. These 'double identity' staffs not only have high academic achievements but also have rich practical experiences. The university earned 23/24 in the QAA, conducted by the England Education Bureau.
12.       University of Derby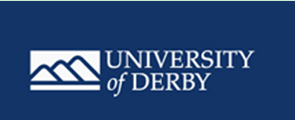 Founded in 1851, it is a new type of comprehensive university with its school of design and media covering many courses including illustration design, product design, animation, fashion and textiles. Studying at the University of Derby not only teaches you design related information but can also grant you access to many design projects.