Tianli Xiang Embroidery: From Cocoon to 'Moth'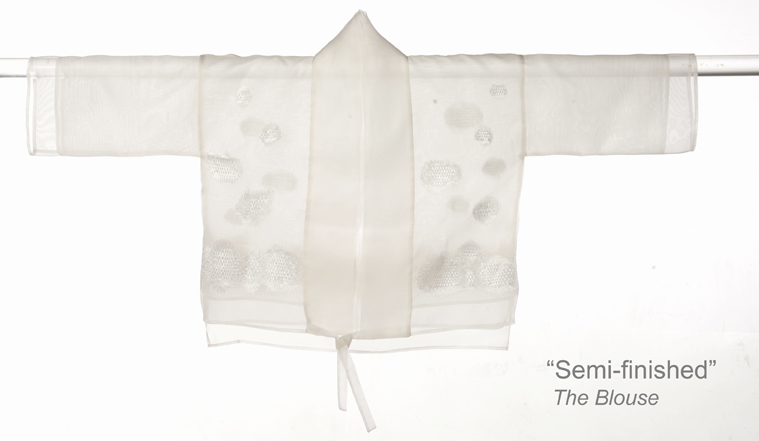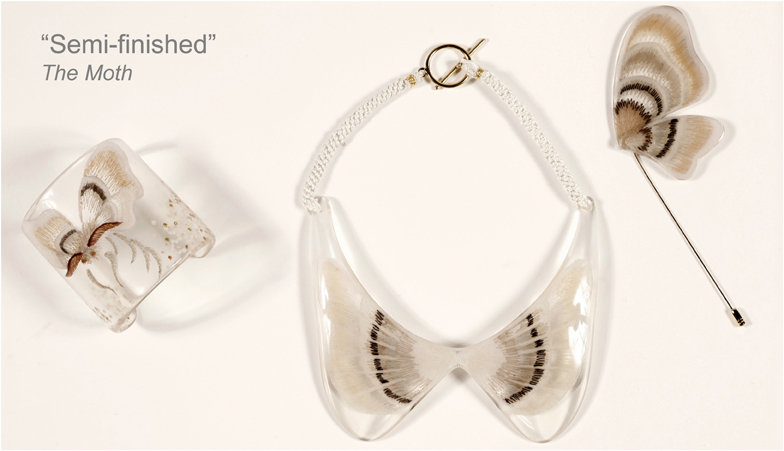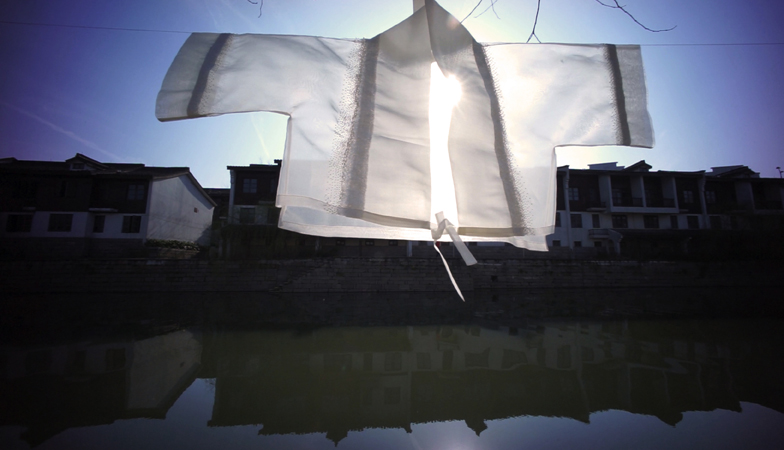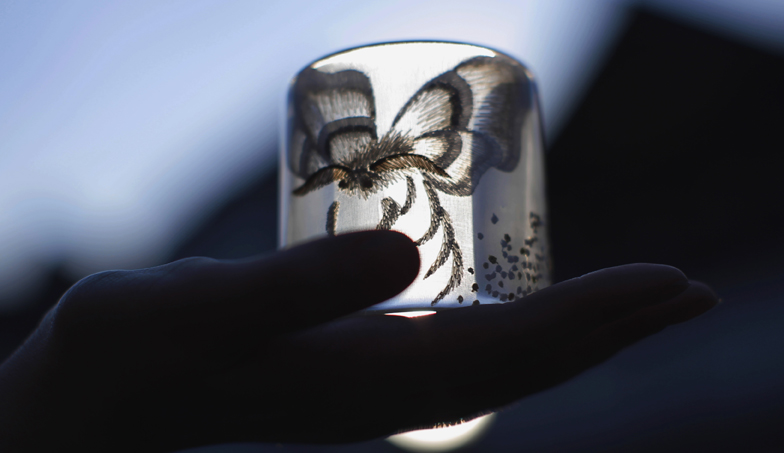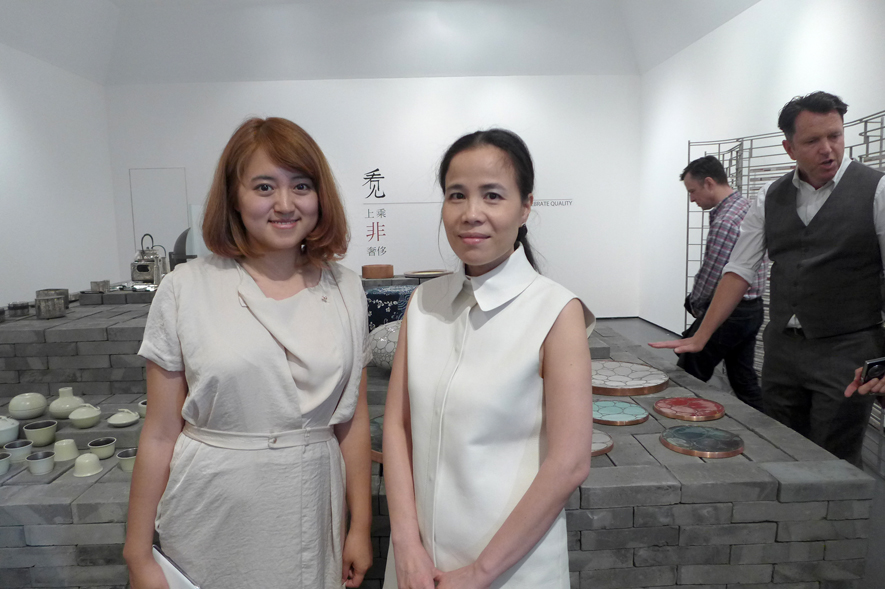 When most people are drawn to the realistic Xiang Embroidery, Lu Jingyi, a fashion designer whom graduated from Polytechnic University of Milan is more fascinated by their over 70 types of traditional stitches.
In August 2013, Lu Jingyi along with 16 other designers was invited by 'Rong – Silk' exhibition, curated by Hangzhou PinwuZhang Lei to exhibit the different appearances of 'Silk' using different traditional Chinese crafting.
The designs 'Semi-Finished: The Moth' and 'Semi-Finished: The Blouse' are not the direct application of traditional Xiang Embroidery but focusing on the effects created using different stitching styles. Through the reconstruction of the use of random stitch, seed stitch, long and short stitch and embroidery, it raises a question for the Hunan embroidery industry: is it time to create new styles for modern fashion or continue on the path of traditional mimicry?
The successful production of this series took 2 months of experimentation and has got strong support from China Italy Design and Innovation Centre and the collaboration of Shaping Tianli Xiang Embroidery.
From 8 April, the series was showcased at the 'Rong – Silk' Exhibition. This is the first time Hunan Xiang Embroidery went on the international stage at Milan Design Week. The inspiration of 'Semi-Finished' series comes from the most beautiful moment when the moth breaks away from its cocoon as it is the sublimation of life.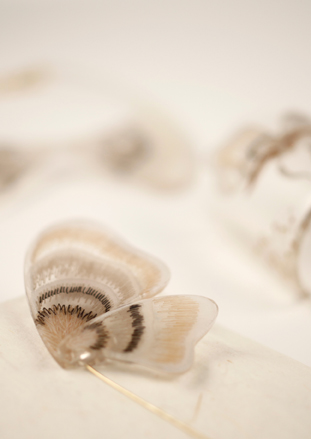 'Semi-Finished' Embroidery Collection
Semi-finished is composed by two parts of products: a series of jewellery called The Moth and a series of garments called 'The Blouse'.
Inspiration comes from the beauty of unfinished products: the traces of a needle on an unfinished embroidery painting, a silkworm moth emerging from its cocoon before the silk yarn spinning process…
That's why I call them Semi-finished.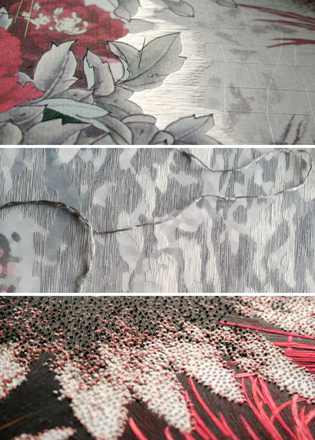 Process… Inspiration
Unfinished silk embroidery painting.
With the purpose to be 'full' and 'smooth', traditional silk embroidery paintings intends to hide the stitching trace.
But for me, the 'un-perfect' trace effect is the most beautiful part of embroidery.
That's where I started my design.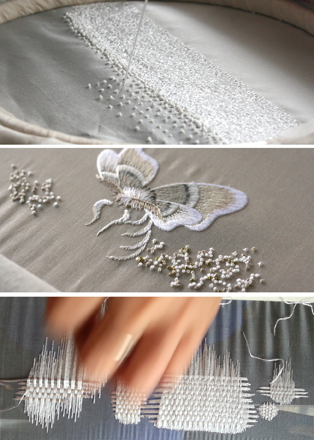 Process… Hand stitching
In my design, silk embroidery is a material, can be used to create transparency/ no-transparency contrast. Different combinations of stitching techniques create new texture surfaces.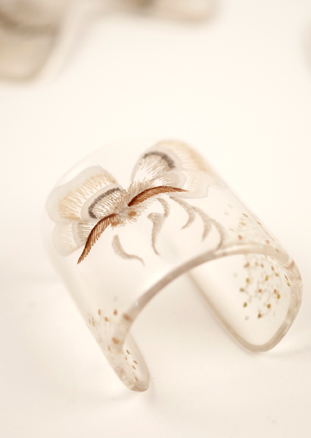 Process… resin
'Semi-Finished' – The Moth

The moth has been stitched into the silk with this 'incomplete' effect and has been kept in transparent resin. In this way, "semi-finished" moment became eternal.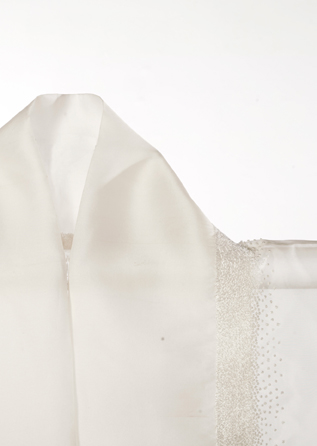 'Semi-finished' – The Blouse

Western clothing shows the beauty of human body. The oriental clothing shows the human gesture. Garments cannot fit perfectly with the body, and the loose part moves following the gesture, that's the beauty of oriental clothing. These two blouses follow Chinese traditional pattern-making, flat and geometric. Unfinished silk embroidery painting effect has been transformed in a texture surface, and creates transparency& no transparency contrast on silk fabric. It's also a return of original function of silk embroidery.